Our Bathroom Renovations Expertise
GSM Plumbing is committed to delivering outstanding quality bathroom renovations to homes in Castle Hill and across Sydney. With over two decades of experience in the plumbing and renovation industry, we care about quality and use only the finest materials that withstand the test of time.
Whether you are looking for a complete makeover with custom bathrooms that reflect your style and personality or need simple upgrades, rely on our bathroom renovation experts who bring an industry-leading level of knowledge, experience and skill with them.
At GSM Plumbing, not only do we understand the intricacies of bathroom plumbing but we also have the capability to deliver bathroom renovations that adhere to the highest standards of quality and excellence for your Sydney home.
Customer Satisfaction is our Top Priority
We want to help you achieve the bathroom of your dreams. That's why, with us, you'll get unbeatable customer service, excellent attention to detail, quality finishes and high workmanship standards to ensure you're thrilled with the end result.
Superb Quality Renovations
From the smallest plumbing fix to the choice of tile colours to the quality of materials used, we meticulously plan every detail of your bathroom renovation project without compromising on quality, functionality and aesthetics.
Customised to Reflect Your Personal Style
Our bathroom renovations team can customise the design, materials and finishes to reflect your personal style and taste. We are excited to create the bathroom you've always dreamed of.
Single Point of Contact Accountability
We know how frustrating it is to work around the schedule of multiple tradies. Even if one person fails to show up, the entire schedule gets thrown out. We manage the entire project from start to finish so you have only one single point of contact.
Types of Bathrooms We Renovate 
At GSM Plumbing, we have the skill and expertise to manage all types of bathroom renovations in Castle Hill and across Sydney. Some typical residential bathrooms we renovate include:
Your bathroom should represent your own style, way of life, and vision. We will collaborate with you to create a bathroom design that is not only aesthetically beautiful but also makes efficient use of space.
For the finest possible experience, your toilet should have a few elements that are an absolute must. This includes good quality tiling, excellent lighting and a great design. We'll transform your space to give it an elegant and functional finish.
An ensuite design, style and function should be able to hold up against your daily routine and personal taste. We can revamp an outdated ensuite and transform it into a modern oasis that meets your everyday needs easily.
For the elderly or less mobile members of your household, your bathroom should be well organised, easy to navigate and functional. We can help you design and build a more accessible and safe bathroom that is practical and modern.
Licensed and Experienced Bathroom Renovations Team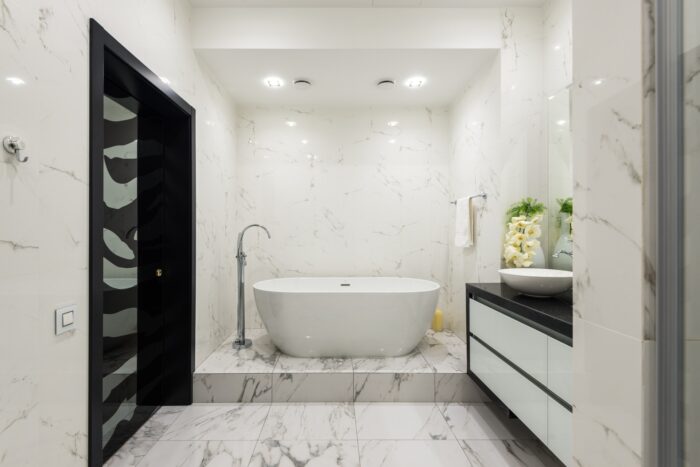 GSM Plumbing is skilled, licensed and experienced to complete your Sydney bathroom renovation project.
We take our work seriously and are committed to giving you the best possible experience through excellent communication, attention to detail, uncompromised workmanship and competitive pricing.
Every member of our team is licensed and insured, so you can rest assured of a safe and efficient job that complies with all regulations.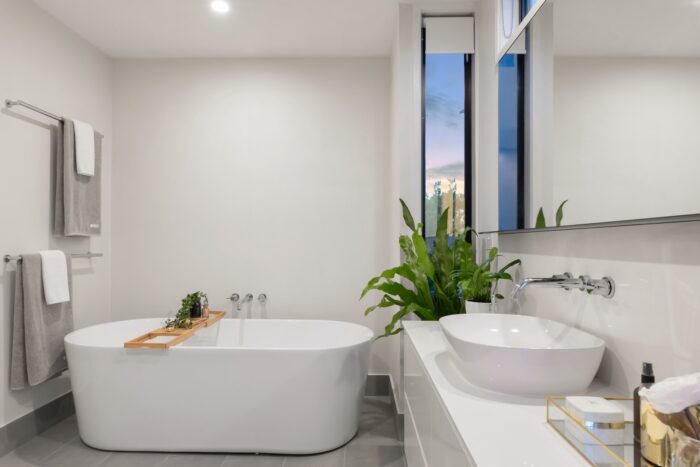 Standard Bathroom Renovation
From $14,990
Our standard bathroom renovation package is ideal for those looking to update their bathroom into a beautifully designed, functional space on a tighter budget.
Glass shower screen (semi-frameless)
Wall tiles 30cm X 60cm and floor tiles 30cm X 30cm
Freestanding vanity and mirror
Chrome waste drain in main bathroom and shower areas
Heat, light and fan (3x1)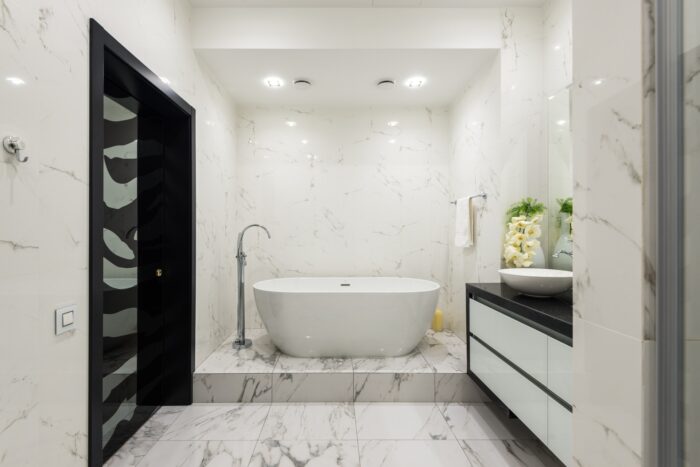 Premium Bathroom Renovation
From $19,990
Our premium bathroom renovation package is designed to transform any bathroom into a contemporary and aesthetically appealing space.
Matching floor tiles for one feature wall and shower niche
Glass shower screen (frameless)
Wall tiles 30 x 60cm and floor tiles 60 x 60cm
Wall-hung vanity and mirror
Dual shower head and shower mixer
Heat, light and fan (3x1)
Small changes to plumbing locations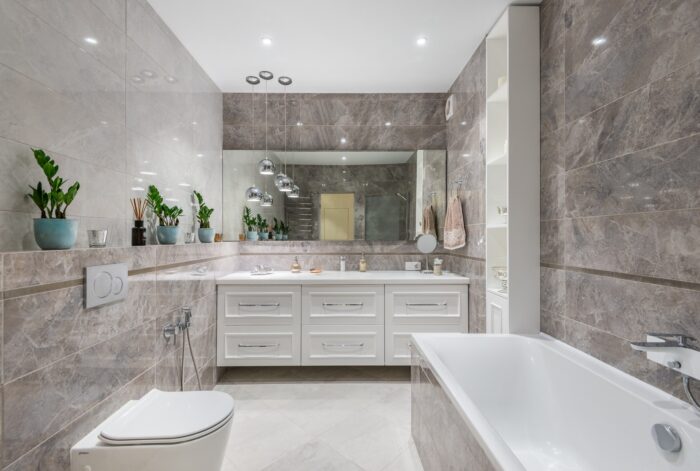 Ultimate Bathroom Renovation
From $24,990
Our ultimate bathroom renovation package is a comprehensive renovation solution that covers everything from the smallest detail to major upgrades – delivering luxury, style and class to any bathroom space.
Glass shower screen (frameless or semi frameless)
Wall tiles 60cm x 60cm and floor tiles 60cm x 60cm
Shower mixer and dual showerhead
Shadow line finish ceiling sheets
Solid new door and hardware
Get in touch for more information about our bathroom renovation packages.