Castle Hill's Reliable Gas Plumber for 25 Years
Fully Licensed and Insured Gas Plumbers. Day and Night service for your home or business. All work guaranteed.
Our Gas Fitting & Gas Plumbing Services
Emergency Gas Leaks & Repairs
Gas Appliance Installations for Homes & Businesses
Gas Hot Water System Installation & Repairs
Commercial Gas Cooker Installations
Signs you have a gas leak at your home or business
It is not normal to smell gas inside or outside your house, so if you notice a gas or rotten egg type smell then it could be a gas leak, which needs an immediate fix.
A hissing sound near your gas appliance or gas line could also indicate a hole or crack somewhere that is causing the noise and the leak.
If the vegetation around your home suddenly looks discoloured or close to dying, it could be because carbon monoxide is replacing the oxygen needed by plants to survive.
Gas leak detection in an underground or concealed pipe will likely trigger bubbles in wet flooded areas, indicating an emergency issue that needs a quick, professional fix.
If you have said yes to one of these signs, call your local gas plumber at GSM Plumbing immediately
What Should You Do if You Have a Gas Leak?
Turn off Your Gas Supply From Your Meter
Turn off All Your Gas Appliances
Open All Windows and Doors
Call GSM for Emergency Gas Plumbing and priority assistance
Call now for Emergency Gas Plumbing Support
Gas Appliance Installation Checklist
Here's a checklist if you're thinking about installing a gas appliance in your property:
Contact your gas retailer & make sure gas is available at your property
Your first step is to make sure you have gas at your premises, which you can do by contacting your gas retailer or your strata manager if you live in a strata complex.
Decide on where you would like your appliance installed
Next, have an idea of where you want to install your stove. We can help you identify the best location based on underground gas piping, exhaust requirements and more.
Choose appliances/outlets for a gas connection
This is a good time to consider other gas appliances like fixed gas heaters, gas hot water systems, alfresco gas outlets and living room gas outlets, so you complete your installation needs in one go.
Get an on-site inspection and fixed price quote by our expert gas plumbers
An on-site inspection by a qualified plumber in Sydney, helps us understand your specific needs so we can give you a transparent, fixed price quote with absolutely no hidden costs or call-out fees.
Book in with GSM Plumbing to get your stove installed
Book your next installation with our experienced gas fitters and plumbers and get fixed pricing, guaranteed work and quick service. As your local gas plumber in Castle Hill, we can help you with any fixes even after installation.
Gas Repairs & Gas Installations for all types of buildings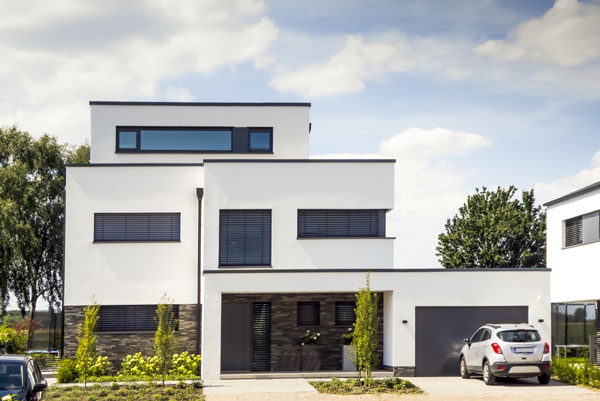 GSM Plumbing is experienced at repairing gas issues and installing appliances. We service the Hills District community in Sydney for the last 25 years. We have the diagnostic and repair tools to identify and fix the source of any gas problem and install all types of gas-powered appliances, keeping you and your family stay safe throughout.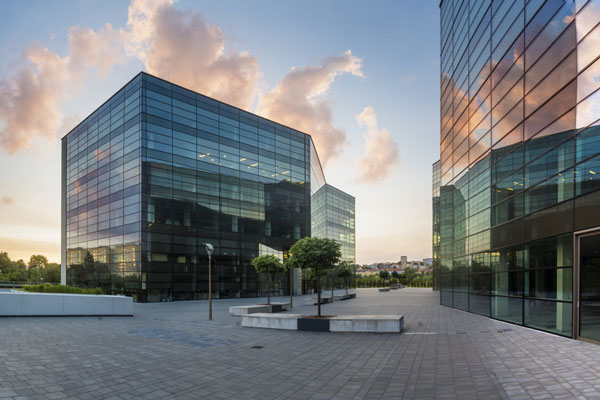 We are equipped with advanced tools and technologies to manage gas repair and gas installation needs for commercial properties. Serving Castle Hill and surrounding areas, we are always available and offer same-day service to take care of any suspected problems. We can also install or repair gas pipes and appliances with minimal disruption to your business.
3 Reasons to Call Us For Gas Emergencies in Castle Hill
We are licensed and insured to handle all types of gas issues. We will keep you, your family and your property safe.
24/7 Emergency Gas Plumbing Assistance in the Hills Sydney
We are ready to handle any emergency gas problem 24/7 and are just a phone call away from your Sydney Hills District home or business.
Upfront, Fixed Price Quotes
Our pricing is fixed and transparent with no call-out fees during our business hours. No hidden fees, no extra charges. Just one fixed price.
Testimonials
Very responsive and professional service. Thanks Greg and keep up the good work!
Sukhdev Singh
03.05.2021

We have GSM on speed dial-Would not use anyone else. Prompt service, professional, good advice, very tidy, cost effective, rescued us from plenty of DIY disasters, listen to what you want done, they do not over-service, very safety aware, especially with my kids about. A rare find!
Renae Cole
01.19.2021

Greg did a good professional job with regards to the water efficiency in the house and would certainly recommend him.
Dan cash
01.07.2021

The repairs have been completed. I was very happy with the service received from Greg and Patrick. I received an estimate of cost and they came in under budget. They were punctual, very pleasant to deal with and I would certainly recommend their services very highly.
Helen Keys
12.24.2020

Greg is very professional and I have used his services for a number of years now.
Obi Wan Kenobi
12.15.2020

Why You Need A Gas Compliance Certificate
A gas compliance certificate is a guarantee that covers the following:
Your gas fitter has the appropriate qualifications and licenses to perform this type of work
Completed work has been tested and is safe for your house or business to use
All work meets legal requirements and Australian Standards
The job has been legally recorded
If any gas-related work has been completed, you are entitled to receiving a Gas Compliance Certificate within 30 days. This includes gas installation of new gas pipelines, repairing existing gas pipelines, along with gas installations, replacement and repair of gas appliances like hot water systems, stoves, ovens and installation of a gas heater.
The Gas Compliance Certificate lets your Sydney gas fitter know that a licensed gas fitter has completed the job, making it safe and legal to supply gas to your premises. It is extremely important to note that insurance companies will not cover issues like public liability claims and fire caused by unlicensed gas fitter or DIY gas appliance or pipeline gas installations. Installations gas fittings should be done by licensed professionals.
The gas fitting team at GSM Plumbing have the qualifications, training and as licensed gas fitters need to comply with all legal requirements – ensuring we test and certify any gas installation, repair or replacement to keep everyone safe. We service areas across Sydney, to find a location near you look for our listed Sydney suburbs.
Sydney Gas Fitting Services
Gas lines refers to the pipeline used to transport natural gas. When a gas line is connected in your home you have access to gas and a gas fitter can provide an installation. We provide gas installations and a gas fitting service connecting to gas lines.  We pride ourselves on the quality of work for every job we do.
No job is too big or too small. Our team of gas fitter experts will come to you with an inspection and quote, GSM Plumbing service areas across Sydney.
We also provide emergency plumbing services for any gas leaks, pipe repairs or your gas heating. Our plumber will find the source of gas leaks with onsite leak detection and fix the problem immediately with every job. With multiple Sydney locations that we service we offer convenience and high-standard of customer service.
Our team completes every plumbing job on time, everytime. With emergency plumbing services available.
A qualified gasfitter from the GSM Plumbing team can provide gas services and installation of a gas heater for your home
Our gasfitter team provides general gas fitting repairs and replacements
All gas work in Sydney meets Australian Standards for safety
The gas fitter team at GSM Plumbing have the qualifications and training as licensed gas fitters – ensuring we test and certify any gas installation, repair or replacement. Safety is our priority and exceptional customer service with upfront transparent pricing and completing the job on time. We are located in Sydney and provide high-standard in gas services for our valued clients. Our 5 star service is a reflection of our master plumbers that are experts in the field that provide professional advice and service.
Frequently Asked Questions
Why call GSM Plumbing for your Sydney gas repairs and installation?
With years of experience as licensed Sydney gas fitters in gas repair, fitting and gas installation, our expert plumbers understand the challenges of working with gas and the importance of accurate installation. From gas ovens to gas heater installation to gas leaks to gas hot water tank repairs, our gas plumbing service is equipped to take care of your needs safely and professionally. Our clients love working with us for many reasons including:
Fixed pricing
Excellent service
Licensed and professional gas fitter
Guaranteed work
Complete service from gas heater installation to gas appliances
Reliable, same-day arrival for every job
24/7 emergency plumber availability
Convenient multiple locations we service in Sydney
Why does natural gas smell so bad?
Natural gas has many uses such as electricity, gas heating, water heating and air-conditioning. Natural gas itself is colourless and odourless, which is why a harmless chemical is added to it to give it a distinctive odour that resembles a rotten egg. The unpleasant smell, it is designed to keep you and your place safe, allowing you to notice and get a gas leak professionally fixed immediately to prevent any catastrophes in your home or office. If you're concerned about the smell of your gas, our gas fitters in Sydney can determine if there's a leak from your gas line. Our team of plumbers are experts in gas plumbing, gas fitting and natural gas services. Contact GSM Plumbing for a professional plumber to come out to you for an inspection and free quote.
Can you install gas appliances?
Yes we provide this service, our licensed gas fitters in Sydney can install any gas appliance if you have a gas line connected to your house. If you need a gas line from your house connected to the main line on your street, we can do that too. If there is no gas on your street, we can install LPG gas bottles if needed. If you need Sydney gas fittings service for any of your Gas plumbing needs, contact the GSM Plumbing team.
Do you need hot water maintenance or repair?
Are you out of hot water or noticing signs of your hot water heater not working? Using a hot water system connected to a gas line,  can be beneficial and cost effective in the long-run. If you are experiencing any plumbing issues from no hot water or not being able to get the water temperature right, we have master plumbers that can help. A gas fitter can also find solutions for you hot water system issues. We offer experienced gas fitting and plumbing services in Sydney. Our team of emergency plumbers are also on hand when you need urgent hot water.
Gas heater installation or repair
A gas heater can provide a comfortable temperature in your home during those colder days.  Do you need a gas heater installation or repair? Our gas fitters can install and repair a gas heater for your home.  If you need Sydney gas fitting services for any of your plumbing needs, contact the GSM Plumbing team today. Our plumber will come out to you and provide upfront transparent pricing for your gas heater service. We conveniently service most areas in Sydney.
Get a Sydney Gas Plumbing Service Quote Today