GSM Plumbing Maintenance Services
Backflow Prevention Testing and Certification
Contaminated water can easily flow back into the main water system, which is why backflow devices must be tested and maintained annually. Backflow prevention devices fall into three hazard ratings as defined in the Australian Standard AS 3500.1. Our certified professionals will undertake backflow device installation, testing, valve protection, maintenance, repairs, and more.
Thermostatic mixing valve Inspection and Testing
To prevent scalding water injuries from hurting your business, we offer periodic thermostatic mixing valve inspection and testing. We're licenced to complete your mandatory thermostatic mixing valve testing every 12 months in accordance with Australian Standard AS 4032.3, and we'll ensure your mixing valve o-rings are replaced every 5 years to remain compliant.
Roof and Gutter Inspection and Cleaning
We undertake periodic roof and gutter inspection and cleaning to prevent blockages due to debris and pollutants. We also have a Working at Heights qualification that enables us to safely work on roof tops and structures where needed.
Blocked drains can occur anytime, especially if your customers end up flushing unwanted items down the toilet. We provide emergency blocked drain cleaning services, taking care of your problem, day or night, where needed.
Stormwater pit inspection and maintenance
We will inspect and maintain stormwater and sewer pits to ensure they are functional and well maintained, using a variety of tools like CCTV scanners, vacuum removal and jet cleaners.
Hot Water System maintenance
We have the capability to thoroughly inspect and maintain optimal performance of your hot water system by testing the pressure relief valve, inspecting temperature settings, checking the isolator valve and so much more.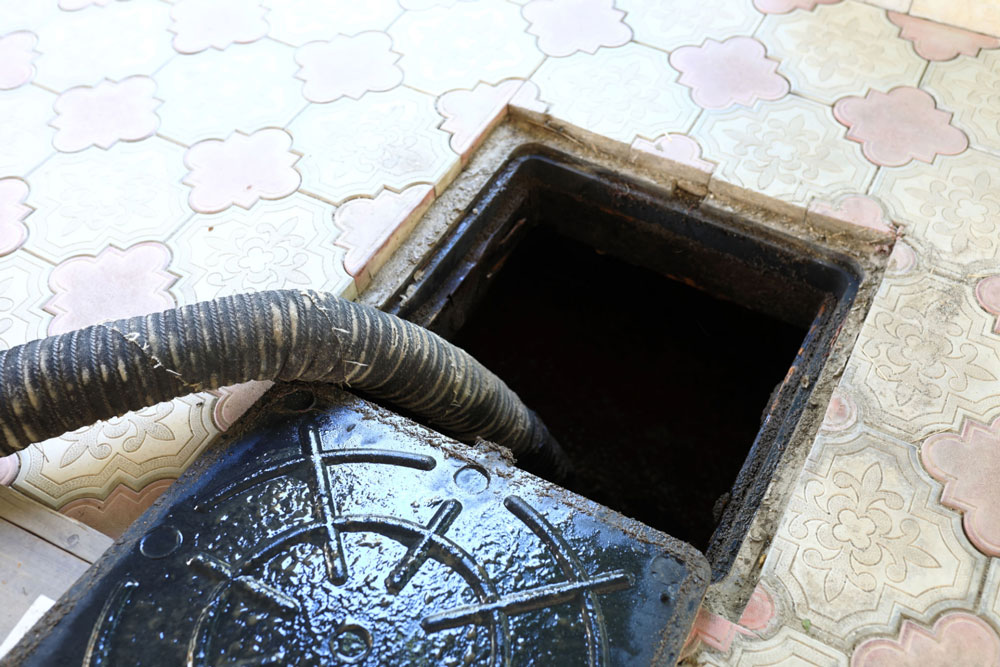 A grease trap is meant to block oil and grease from entering and blocking the sewer system. We offer regular grease trap cleaning services where we thoroughly scrape and pump out all residual grease and oil to make sure the waste system flows smoothly.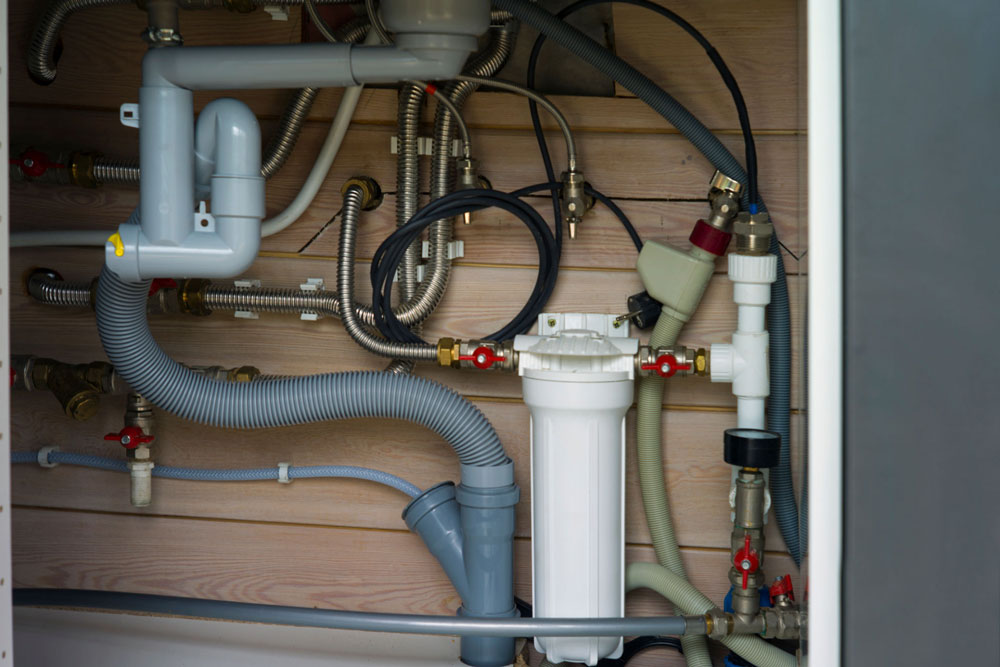 Under Sink Pump Out Units
We can install and maintain under-sink pump out units that are designed to clear sink waste more effectively without resulting in issues like blocked drains and backflow that can result in issues like bacteria or germ growth and foul odours.
Why Should You Call GSM Plumbing For Your Maintenance Service?
With over 25 years of experience, GSM Plumbing has consistently provided high-quality plumbing maintenance services to businesses across the Hills and Sydney, minimising risks and giving you complete peace of mind.
We are available 24/7 to provide all kinds of plumbing support – from pipe bursts to backflow issues to hot water system repair – making sure all your needs are taken care of by qualified and licensed professionals who always go the extra mile.
We never finish a job without cleaning up after ourselves, making sure your property is immaculate. From removing debris to cleaning up any dirt, you can rest easy knowing we will take care of any mess for you!
GSM Plumbing Maintenance Contracts
Routine plumbing inspections are often mandatory for commercial properties, which is why hiring a commercial plumbing maintenance expert like GSM plumbing can be a big advantage. Our plumbing maintenance Sydney services will keep your business running efficiently with minimal disruptions. Timely intervention helps to prevent major catastrophes from occurring – saving you time and money in the long run. We will also provide you with a Certificate of Compliance (CoC) at the end of every job.
Offering you a consistent single point of contact at all times, you don't have to deal with the stress of contacting different plumbers for different jobs. Our specialists will familiarise themselves with your commercial property to detect small issues before they turn into full-blown disasters.
Through service level agreements, we will perform all types of inspections and diagnostics to find undetected issues before they turn into expensive problems that cost a fortune to repair or replace – giving you complete peace of mind knowing your issues are fixed right away.
We conduct all mandatory plumbing inspections and reporting like annual backflow testing and more, actively looking for contamination signs, hidden leaks, corrosion, poor water pressure, thermostatic mixing valve problems, roof and gutter issues, hot water system problems, blocked drains and more to prevent any sudden disruption to your business.
Preventive maintenance is a good way to protect your building from the traps of sudden plumbing disasters – keeping your business expenses to a minimum and your budget on track.
Testimonials
Very responsive and professional service. Thanks Greg and keep up the good work!
Sukhdev Singh
03.05.2021

We have GSM on speed dial-Would not use anyone else. Prompt service, professional, good advice, very tidy, cost effective, rescued us from plenty of DIY disasters, listen to what you want done, they do not over-service, very safety aware, especially with my kids about. A rare find!
Renae Cole
01.19.2021

Greg did a good professional job with regards to the water efficiency in the house and would certainly recommend him.
Dan cash
01.07.2021

The repairs have been completed. I was very happy with the service received from Greg and Patrick. I received an estimate of cost and they came in under budget. They were punctual, very pleasant to deal with and I would certainly recommend their services very highly.
Helen Keys
12.24.2020

Greg is very professional and I have used his services for a number of years now.
Obi Wan Kenobi
12.15.2020

Make a Booking or Get a Quote