Our Stormwater Drainage Services
Our services cover all aspects of stormwater drainage including Onsite Stormwater Detention (OSD) outlet and inlet pipes, discharge control pits, tanks, basins, wiers and orifice plates. We also inspect blocked stormwater drains and establish efficiency of the entire collection network to ensure proper run-off to OSD systems.
Prefabricated and Custom OSDs
Stormwater Drainage Repairs
Stormwater Inspection and maintenance
Cleaning of debris causing blocked stormwater drains
Stormwater Drainage for Building and Property Development
Our plumbers specialise in stormwater drainage for smaller property developments and subdivisions and are experienced at collaborating with builders, hydraulic engineers and landscapers for the most successful outcome whether you have a blocked stormwater drain or some other issue. We help owners, builders and developers across the Hills and Sydney for residential and commercial properties.
Small Property Developments
We specialise in planning and constructing plumbing and stormwater drainage needs for small-scale property developments of up to three units.
We can construct and connect stormwater drainage systems for small subdivisions where a large parcel of land is being divided into two or three properties.
If your stormwater pipes or drains are blocked or broken we can fix them to ensure that your drainage system is functioning safely and correctly.
Why Choose GSM for your Stormwater Drain Needs?
GSM Plumbing has years of expertise in stormwater drain and plumbing construction solutions for properties or subdivisions. Meeting all local regulations, we thoroughly assess your property and provide professional advice for an accurate job. So, why work with us?
Complete Stormwater Drainage Solutions
We offer complete stormwater drainage solutions, managing everything from OSD tanks and pits to retaining walls and rainwater tanks. We work with landscapers, concreters and builders to ensure a smooth project, making sure we get the job right the first time.
Stormwater Construction Guidance
For any homeowner, drainage and stormwater can be difficult to plan and understand. Our professional plumber team can take you through the process at your pace, providing you competent and accurate advice on costs and designs during the planning phase before your development application.
Collaboration with your Engineer and Builder
We can collaborate with multiple professionals involved in the design and building of your home, including hydraulic engineers and builders to plan and construct a robust stormwater drainage system in compliance with your local council regulations.
Where Does Stormwater Come From?
Stormwater comes from a variety of sources, which are important to understand so you can identify the best ways to control water flow into your stormwater drainage system. Our professional plumber team are always available to explain these to you in more detail.
As it rains, water collects on roofs and gutters that must be properly redirected towards the stormwater system to ensure proper drainage and protect your home from any damage.
Water runoff over paved and unpaved areas must be properly redirected towards stormwater drainage to prevent flooding and avoid damage to your property and landscape.
Water can easily get trapped in low lying areas of your property, which can cause serious damage if unchecked. Getting a licensed plumber to properly manage this runoff will prevent flooding issues.
On Site Detention (OSDs) Construction
We specialise in constucting on site detention systems to your engineer's specifications. On site stormwater detention systems are used to delay the release of water from residential properties to the town stormwater system to reduce flooding, soil erosion and impact on vegetation. Most councils have mandated on-site detention for new property or subdivisions.
OSD tanks are underground storage tanks constructed on a residential property. They collect water and store water from roofs, hard surfaces and landscapes to regulating the slow release of water to the town's stormwater system. A professional plumber will need to install these OSD tanks to meet all state and council regulations.
OSD pits are usually concrete structures built into your backyard or landscaping to allow for water runoff to be channelled into the detention system. They can include discharge control pits which allow for slow-release of water through a custom-diameter orifice plate. They can also be cleaning and maintenance pits for stormwater pipes under your yard.
OSD basins are above ground water detention systems for collecting and temporarily storing stormwater, releasing water gradually into the town stormwater system to minimise the risk of flooding. We can work with everyone in the building process to ensure your drainage system complies with council, plumbing and building codes.
Why Work With a Stormwater Drainage Specialist? 
Stormwater drainage is a highly specialised plumbing service that requires training and experience to prevent issues in the future. Any mistake, especially during periods of heavy rain, could result in flooding that damages the structure of your property – costing thousands of dollars to fix. A professional plumber like GSM Plumbing gets the job right, the first time.
Avoid Costly Construction Mistakes
We have high-quality machines equipped with advanced technologies to complete the job accurately, on time and on budget. We are experienced at all kinds of stormwater systems and gutters - giving you peace of mind and saving you from costly construction mistakes in the long run.
Avoid Delays During Certification
We understand Sydney water, state and individual council requirements, especially when it comes to new home builds and subdivisions. We know what documents and inspections are required in advance, saving you from unnecessary delays in the certification and approval process and can save from unnecessary rework.
Having successfully delivered stormwater drainage projects throughout Sydney, we are experienced and confident at handling all your needs. We know how to get the job done efficiently and can easily collaborate with your builder and other contractors to reduce build time and save you thousands in interest repayments for lost time.
Stormwater Drainage Maintenance and Inspections
Some councils require that stormwater detention systems are inspected and maintained annually to check for specific issues like deposits and rotting matter. Only trained experts with the right equipment and protective gear can undertake these types of plumbing services safely and in compliance with any regulations.
Inspect and check for any sediment or sludge buildup along the walls and pipes of the detention system to prevent water flow blockages.
Check for dirt and debris like leaves, bark and other issues that can prevent water flow seamlessly flowing between the detention system and the main stormwater system.
Organic matter that rots can result in deadly gases within stormwater tanks that are impossible to identify without proper inspection.
Stormwater Drainage Specialists in Sydney
GSM Plumbing has provided storm water drainage solutions to homes and businesses throughout Sydney. Whether it is as simple as unblocking stormwater drains clogged as a result of leaves and debris or more complex design and construction of stormwater pipes and detention tanks, you can count on us to provide a variety of drainage solutions and do a great job.
As a local Sydney plumber, we have worked within the guidelines of several councils, whether you are a resident of Castle Hill, West Pennant Hills, West Ryde or any other part of Sydney. Stormwater drainage is a challenging job that should be left to licensed plumbers who have the skill and training to provide exceptional service.
Give us a call today and let's talk about your specific needs.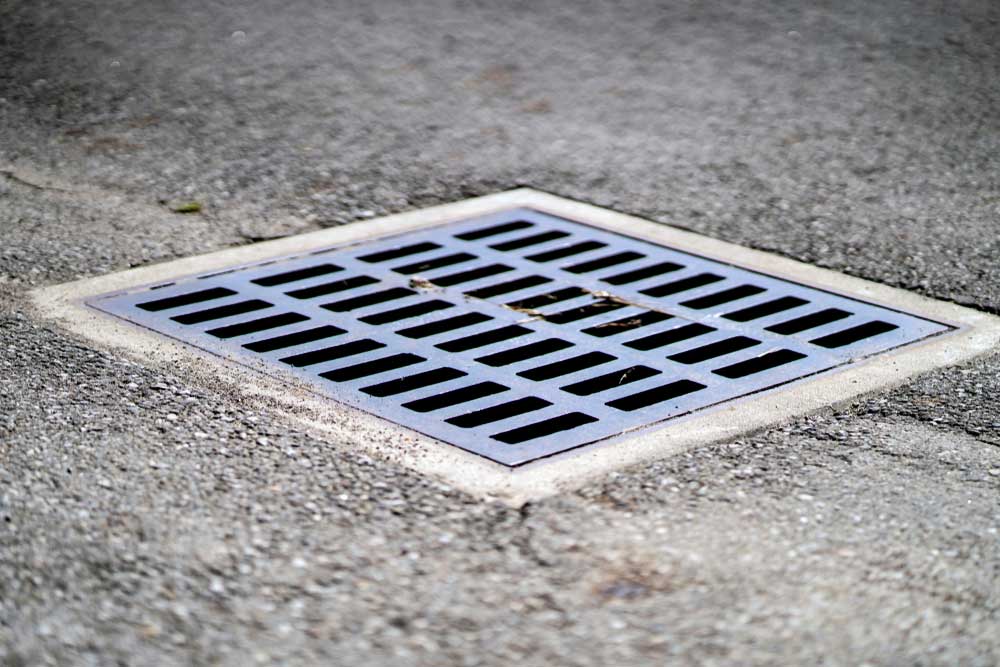 We Handle All Kinds of Stormwater or Plumbing Emergencies
We are available 24/7 to provide prompt service for any major stormwater system or emergency plumbing problems, whether you're dealing with hot water system issues, blocked drains, tree roots or anything else.
Our fixed and fair price strategy, detailed reports, commitment to great service, reliable on-time arrival and workmanship guarantee are exactly what our customers want and are just some of the reasons why home and business owners do not hesitate to contact us for any emergencies, small or large.
If you need a reliable plumber for any emergency, from hot water breakdowns to gas leaks, call us today.
Protect Your Home with Effective Stormwater Drain Solutions
Installing an effective stormwater drain is now mandatory across many local councils to protect properties from severe damage caused by heavy rainfall and flooding. Water damage to property is not just time-consuming but is also expensive to fix, which is why having the right stormwater solution in place is such a great investment.
When you spend hundreds of thousands of dollars on your Sydney home, you want to make sure it is well protected from the elements. An experienced plumber like GSM Plumbing has worked on stormwater solutions for hundreds of homes and can help you identify the best solutions for your needs.
For friendly service and a first class job, contact our team today.
Frequently Asked Questions
Do Councils have different regulations for stormwater drainage in Sydney? 
Every council has different stormwater drain system requirements, particularly in newer areas and subdivisions. GSM Plumbing is an experienced civil plumber with an in-depth understanding of numerous council requirements across Sydney, putting us in an advantageous position to provide accurate and professional advice whether you need a system installed or are dealing with storm water drain blockage. We also ensure an efficient council application process and can work with your builders, engineers and architects to do a great job.
What is the difference between OSD Tanks and Rainwater Tanks?
OSD tanks are usually designed to drain over an extended period of time into the town stormwater system while rainwater tanks store water indefinitely for use by residents. Stormwater detention is often governed by local town planning rules while rainwater tanks (though compulsory in newer suburbs) can be optional elsewhere. OSD tanks can't be used for rainwater storage. Our plumbing team can work with you to better understand your needs and provide you with the right solution to deal with your storm water issues at very reasonable prices.
What is the difference between storm water and sewer pipes?
A stormwater system drains rainwater from specific areas around your property after a rain event and is usually not treated before being discharged to a stormwater system or local waterways like creeks and seas. A sewer system consists of sewer pipes that usually collect waste from household toilets and bathrooms and is treated before being released to its final destination. Sewer pipes are different from storm water pipes because their contents are sent to different locations.
What other services do you provide besides storm water plumbing?
Besides storm water plumbing, we can also provide a range of other services like kitchen and bathroom plumbing, kitchen sink repair, new hot water system installation and repair, leaking tap repair, drainage solutions, leaking or burst pipe fixes and emergency plumbing services to residents in the Hills District and throughout Sydney. Our plumbers make emergencies our highest priority, which means you can trust us to do an excellent job every time.
What should I do if my stormwater system is blocked? 
Blocked drains in your storm water system can lead to more serious issues like flooding and property damage, which is why it must be assessed and fixed as quickly as possible to protect your property. We will first inspect the problem using CCTV cameras and can clear the blockage on the same day in an emergency. We can also organise a fix for any specific issues based on your schedule and guarantee efficient service from start to finish.
Who can install these drains? 
Not every plumber has the expertise to install these types of drains. The design and construction is a complex process, which is why it is important to work with a licensed and qualified plumber with the expertise to install, repair and fix these systems. GSM Plumbing has the training and expertise to handle all your storm water needs, so you can count on us to solve your problem quickly and do a great job - no matter the issue.
Speak to Sydney's Storm Water Drainage Specialist
Need help with your current or future plumbing needs? GSM Plumbing has you covered with our highly recommended and excellent service. Call us today to speak to an experienced plumber or fill up your details below.