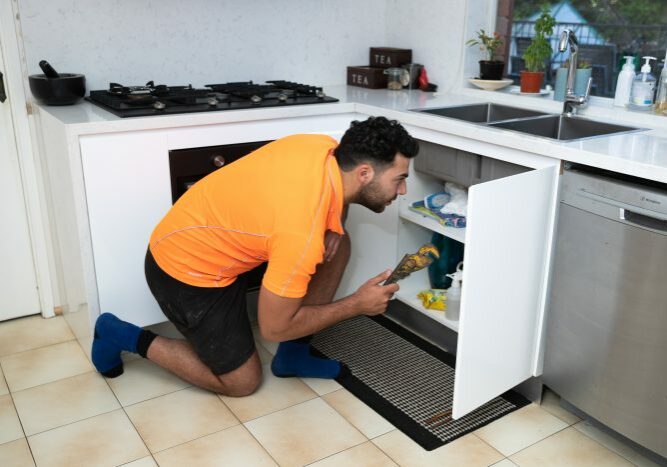 As your trusted local plumber in Castle Hill, NSW, our residential plumbing maintenance and installation services cover everything from hot water system repair to water pipe repairs to gas fitting and more.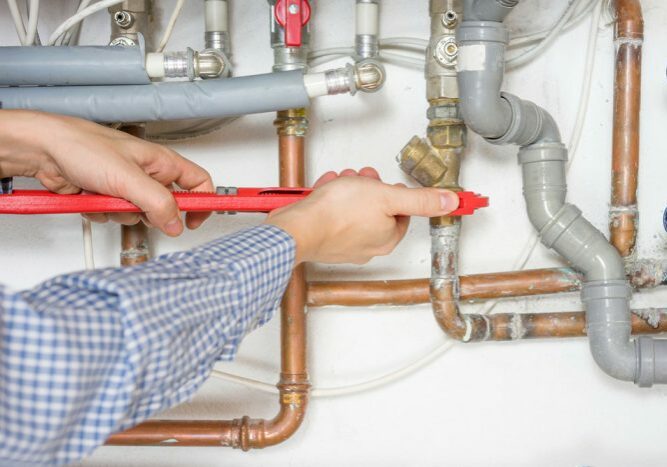 We focus on delivering the best quality commercial plumbing solutions 24/7 across Castle Hill, the Hills District and Sydney to make sure your business runs uninterrupted.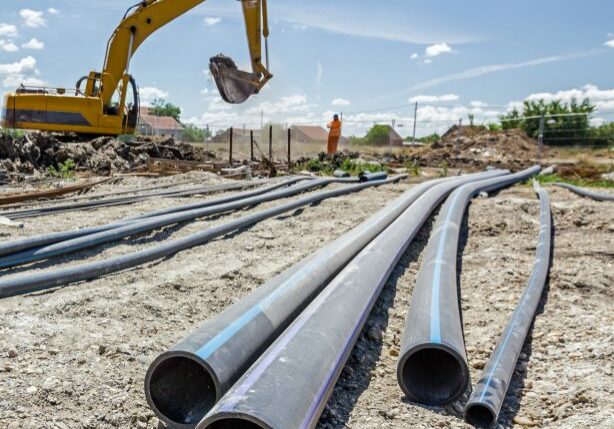 From inter-allotment drainage, to onsite detention, to subsoil drainage , we help Castle Hill and Sydney businesses, councils and developers plan and execute civil plumbing and construction.
Castle Hill Emergency Plumbing Assistance Day or Night
In Castle Hill, a plumbing emergency can occur day or night, which is why we offer our services 24 hours a day for issues that simply cannot wait. From burst water pipes to blocked drains to hot water system breakdowns, our emergency plumbers will resolve your plumbing issues promptly and without fuss.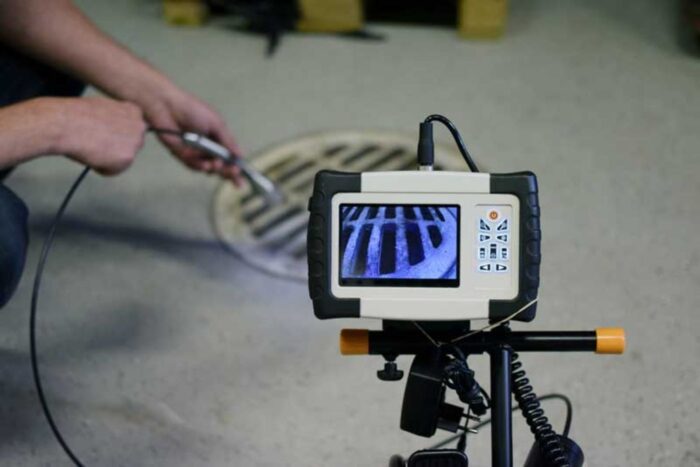 Emergency Blocked Drain Service
Using the latest technologies like CCTV cameras, water jet blast and electric eel tree root removal, we provide same-day service in Castle Hill and surrounds to quickly and effectively handle any blocked drains.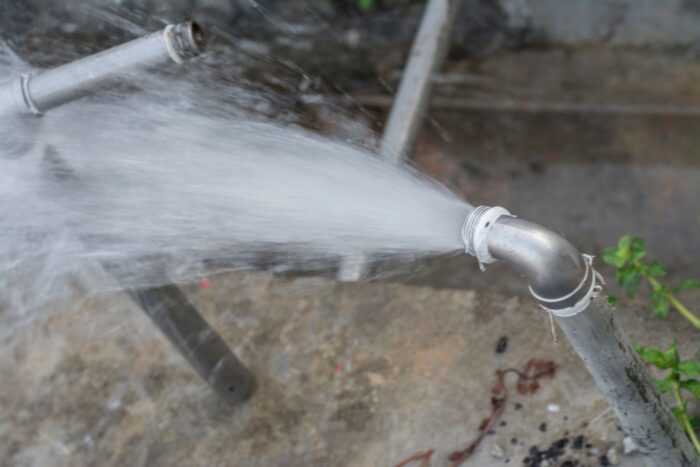 Emergency Flooding Service
During a flood or water emergency, every second counts! We are available 24 hours a day to provide emergency flooding services to protect your home or office in Castle Hill. We're compliant with the highest standards to ensure efficient fixes.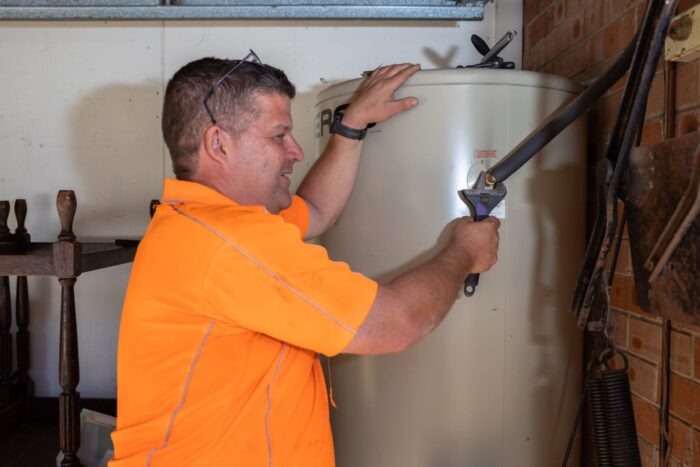 Emergency Hot Water System Service
We understand how inconvenient it is when your hot water systems stop working. That's why, we reach you on the same day to take care of your hot water unit repairs in Castle Hill and surrounding areas.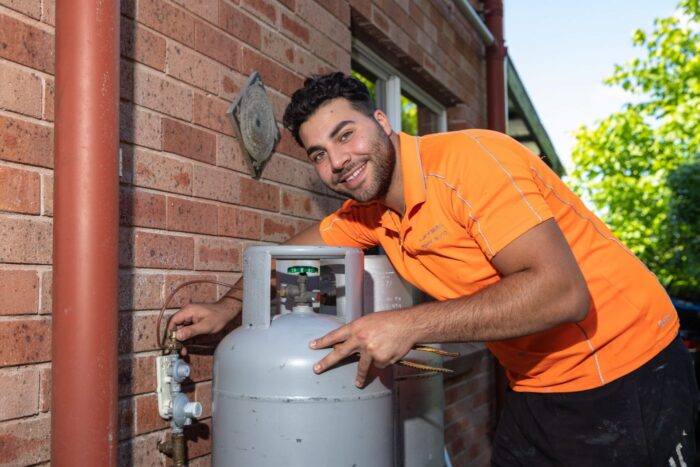 Emergency Gas Leak Repair
A gas leak is extremely dangerous for you and your family, which is why it must be dealt with immediately. We will deploy an expert gas fitter team to Castle Hill or surrounds to quickly resolve any gas leak issue and keep everyone safe.
Trusted Plumber for Residents and Businesses in Castle Hill
As trusted and experienced plumbing specialists throughout Castle Hill and Sydney for the last 25 years, GSM Plumbing offers an array of premium plumbing maintenance and repair services, in addition to plumbing installations and gas fitting. We hold our work to the highest standards and reinforce this by offering a one year guarantee on all our workmanship.
Our professionals are fully licensed and insured so you are assured of a professional, on-time job with no liability for your Castle Hill property.
We are upfront in our pricing, giving you a quote for any work we are about to undertake with no hidden costs.
GSM Plumbing has been serving homes, developers and businesses in Castle Hill and Sydney for the last 25 years. A proven track record in excellent workmanship, great customer experience and high-quality job completions combined with longstanding experience and single-point-of-contact accountability allows us to seamlessly work with commercial and residential properties of all sizes – small or large.
Our team of plumbing experts and gas fitters will cater to all your heating and plumbing needs, from blocked drain problems to issues with hot water systems to leaking taps to septic tank repairs, making sure your day-to-day tasks remain as uninterrupted as possible. We are equipped with the latest training and technologies to identify all kinds of plumbing problems including drainage issues, leaks, blocks, repairs and replacements. Get in touch with us 24 hours a day, 7 days a week for any plumbing emergency.
Kevin Liu
22 October 2023
We lived in Castle Hill for many years, and it has always been challenging to find a good and reliable local plumber until we met Greg. Greg is knowledgeable and easy to deal with. More importantly, unlike other plumbers who try to rip you off or take advantage of the situation, Greg's prices are very competitive compared to similar work. Greg is our number 1 go-to man in the Hills District.
saurabh anand
21 October 2023
Been using Greg since 2008. Honest guy and professional and very affordable. Always does the right thing and never tries to overcharge and does a fantastic job. Highly recommend.
Kathryn Bowie
26 March 2023
Very helpful and prompt. Always reliable, friendly and go out of their way to help. I would recommend them to anyone needing a reliable plumber.
Red Herring
13 March 2023
I've found the best plumber in town! Greg was so amazing I almost invited him over for dinner!
Greg came out to look at my stormwater drainage issues today, only an hour after I called, was very helpful, professional and genuinely interested in working with me to find a cost effective and effective solution to my issues. He advised a possible solution that would both solve my issue and save money. Thanks Greg, look forward to working with you in the next few weeks to solve my drainage issues.
Michael Flynn
2 February 2023
Greg and his team when called and offered prompt and professional service to repair and restore all Flexi hoses and install taps quickly after a major flooding drama. No job too small and always helpful.
Christian Romanski
20 December 2022
Service was fantastic. I rung Greg for an issue with a hot water system and within minutes a plumber was sent. From time of call to the job complete was wo hours. Highly recommended!!!! Would definitely recommend and use again!!!
nikhil maheshwari
10 October 2022
I called GSM plumbing to discuss the stormwater drainage needs. Greg was quick to come over and explained the proposed plan in depth. He also went to the lengths of explaining how I should plan the different ongoing renovations to save time & money overall. I found him very honest and direct and will surely book him for any future plumbing work. Good bloke.
Quality Plumbing Solutions in Castle Hill, NSW 
We provide a one-year guarantee on products and labour for your home or office in Castle Hill and surrounding areas. In the rare event something goes wrong with your water systems, our team with many years of experience will take care of your issue to give you complete peace of mind.
We stay up to date with the latest plumbing techniques and high-tech equipment like digital imaging, powerful machinery and treatment methods to zero in on any issue with increased accuracy – allowing us to analyse and devise a more specific plan of attack that is quick and efficient.
Castle Hill Plumbers You Can Trust 
GSM Plumbing prides itself on providing highly reliable and quality plumbing services you can trust across Castle Hill and surrounding areas. Our years of experience in the local area, attention to detail and commitment to great customer service are just some of the reasons why thousands of Hills District residents choose us to get the job done on time and on budget.
Our honest, friendly and highly recommended team use advanced tools and technology to accurately diagnose your plumbing issue and water systems, whether it is a blocked drain, a broken down storm water line, a gas fitting need, a damaged sewer pipe, a wrecked septic tank or a water leak, allowing us to recommend the most efficient and cost-effective solutions that will last for years to come without the need to upsell. If you are ever in need of a licensed plumber and great service in Castle Hill, contact us today and GSM Plumbing will take good care of you!
Need a Plumber in Castle Hill? Choose GSM Plumbing
Our plumbers in Castle Hill offer a wide range of plumbing maintenance and repair services, in addition to plumbing installations and gas fitting, whether you need stormwater drainage checked, repaired and installed, leaking taps fixed, gas leaks repaired, blocked drains unclogged, pipe relining, storm water line inspected, garden tap installed and so much more.
Our wide range of services enables us to cater to diverse needs inside or outside your property. So, if your outdoor tap stops working, if you notice puddles of water pooling against your exterior walls, if you're experiencing blocked drains or if you have a problem with your bathroom plumbing, we are often the most highly recommended plumber in Castle Hill and will make sure your job is done right the first time.
Friendly, Local and Highly Recommended Castle Hill Plumbers
As your local plumbing company, we understand the unique topography of the Hills District with its hilly landscape and high elevation. Our plumbers in Castle Hill know exactly what to look for in different circumstances, allowing us to identify and fix any plumbing or pipe relining need quicker than others.
We pride ourselves on our fast and friendly service to Castle Hill residents, making sure we provide top-quality solutions that minimise any interruptions to your life. We encourage you to ask us questions, and in turn, we take you through every step so you can rest easy knowing we follow industry-leading practices without compromise.
Latest news and information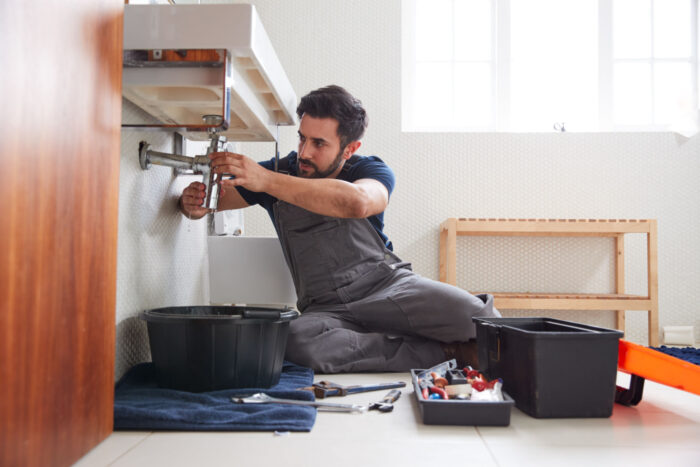 Beneath our feet and within the walls of our homes and offices are vast networks of pipes that supply our water and gas needs. Pipes also carry dirty water away from the house and allow sewer gases to be vented outdoors. Other pipes like stormwater systems are designed to direct water flow from your property […]
The idea of a cold shower on a wintery morning is bad enough, never mind experiencing it first hand. Hot water systems are taken for granted but there is no underestimating the vital role they play in our lives - from hot comfortable showers to soothing warm baths to an easy dishwashing experience when the temperatures plummet outside.
If for some reason you are without it, you will need hot water unit repairs instantly to avoid any major disruptions to your life. GSM Plumbing provides an emergency plumbing service to cater to issues like hot water system breakdowns so you are not left without this precious commodity for too long. Just give us a call and our emergency plumbers in Castle Hill will try and reach you as quickly as possible.
A leaking roof is never good news. Left unresolved, it can cause all sorts of issues, including threatening your home or business premises' structural integrity. Among the many possible causes are missing or damaged tiles, old age, gutter problems, a build-up of roof debris, attic condensation, damaged roof junctions, storms, wildlife and a cracked chimney.
If you think your roof is leaking, it is best to get it looked at as soon as possible. Otherwise, you could have a much bigger problem than just placing buckets under a slowly dripping ceiling. To complete an effective repair, you need to determine the exact cause. However, the source of a leak on a building's exterior rarely matches where the water leak appears internally.
This is just one of the reasons why leaking roof repairs are best left to experienced plumbers who know what to look for and have the knowledge, skills and tools to resolve the situation. It may just be a case of replacing damaged shingles or something more complex.
If you have a leaking roof that needs to be inspected and repaired for your Castle Hill property, call our plumbing company today for prompt service. We provide high-quality, reliable and cost-effective repairs.
A toilet is one of the most used features in a home, receiving a lot of wear and tear through daily usage. Toilet leaks are common and frustrating plumbing issues that can develop internally and externally.
If the toilet is leaking from the base, you might be able to fix it by simply tightening the bolts that secure it to the floor. If that doesn't work and water is still pooling on the floor, you may have to remove the toilet and replace the wax seal.
If you hear the sound of running water inside your toilet when it hasn't been flushed, you will need to track down the source. You could have damaged internal parts such as the flush valve or a failing ball cock mechanism. If so, they will have to be replaced.
Some leaking toilet problems have a simple fix, while others are difficult to resolve and require the services of a licensed plumber. Whatever the cause, don't let it continue for too long because you could be losing dozens of gallons of water every day. GSM Plumbing will locate the source of the leak and repair it promptly. We are just a phone call away for any toilet repairs.
Blocked drains can occur for a number of reasons. Dirt and debris getting caught in the interior lining of the pipe, tree roots growing inside and hairballs getting caught together can all block proper flow or water, resulting in blocked drains around your Castle Hill property.
At GSM Plumbing, we specialise in fixing issues related to blocked drains. Using a CCTV drain camera, we can visually inspect your pipe interiors without the need for excavation or digging. We then use a high-pressure water jet blast and tree root removal cutters to eliminate the blockage quickly and efficiently. Where needed, we will undertake an efficient pipe relining job as part of our plumbing services as well.
Signs of a Hidden Plumbing Leak
Water leaks are often hidden away from sight until they break through a wall or ceiling. The longer a leak remains unfixed, the more damage it can cause. It is imperative to spot tell-tale signs of a hidden water leak so you can act quickly. Among the most common signs in Castle Hill homes are:
High water bills: Unless you've dramatically changed your water usage, you shouldn't see a sizeable increase in your water bills.
Landscape changes: You may notice extra green patches of grass in the garden and areas of pooling water. This might be a sign of an underground leak.
Sound of running water: You hear the sound of running water even when everything is turned off.
Something smells odd: If you notice a persistent musty or earthy smell even after cleaning your bathroom or kitchen, there could be standing water from a leaking pipe.
Moisture damage: You may see warped wood and water stains at the back of cabinets, wardrobes and under sinks.
Hidden water leaks will not only damage the area where they started, but they can also move to other parts of the home. If you notice any of the above or other indications of a leak and need prompt service, call in the professionals at GSM Plumbing. 
5 Warning signs that your plumbing needs repairs
There may be several signs your home or business is telling you to call the experts at GSM Plumbing for great service. They include:
Low water pressure could indicate something is clogging a water pipe.
Slow drainage which could be caused by built-up debris such as hair or a clog in your sewer pipes.
Signs of water damage such as dark patches and unusual mould growth.
Knocking sounds in the walls which could be from pipes experiencing irregular changes in pressure, or they've come loose from their fittings.
You have no hot water, or it takes several hours to warm up.
Frequently Asked Questions
How does your pricing work?
At GSM Plumbing, we're committed to doing the job right the first time for a fair price. Please see our pricing page for more information.
After inspecting a plumbing emergency, we will give you an upfront and transparent fixed price quote. There are no additional costs with us. It gives you peace of mind knowing you won't end up shelling out more money than you expected for great service whether you're in Castle Hill or any surrounding suburb.
Do you provide storm water services?
Yes, GSM Plumbing can handle all your civil plumbing needs including stormwater drainage installations and repairs, on-site detention construction, drainage connections, rainwater tanks and more.
We work with smaller property developments or individual residences in collaboration with builders, engineers and landscapers to ensure the best outcome for your property in Castle Hill or any surrounding area. We have many years of expertise in stormwater drainage and are well-versed with local regulations to ensure a thorough job. We can also provide emergency service in case of any stormwater issues that need urgent attention.
Why should I choose a local Castle Hill plumber?
Using a local plumber has lots of advantages. Plumbing is often a time-sensitive undertaking, and delays in getting to you could make a problem worse. Therefore, a local, reliable plumber can deliver faster solutions owing to their proximity. And they won't charge a fortune in callout fees because they're already in the area.
As your reliable local plumbing company, we'll get to you promptly to tackle any plumbing problem 24 hours a day. At GSM Plumbing, we're dedicated to giving our clients the best service possible. We are trusted in the community, so you know you'll always be in good hands.
Are all your plumbers insured? 
Our Castle Hill team is insured with public liability and product liability insurance, so you don't have to worry about being held accountable for any unforeseen accidents at your property. Moreover, we follow advanced safety practices and take extreme care to protect our team members and your property.
We are fully licensed and up to date. Any work we undertake is in compliance with the Plumbing Code of Australia and any relevant local laws. We will also issue you with a Certificate of Compliance (CoC), indicating that your work has been undertaken by a licensed plumber.
What is your response time?
GSM Plumbing is a 24/7 emergency plumber in Castle Hill, ready to tackle any emergency plumbing issue such as burst pipes, no hot water, gas leakage and blocked drains. For residents and businesses, we can be on-site within as little as 1 hour, depending on what other jobs we're doing at the time. Please ask us for an estimated time frame.
Time is of the essence when you have blocked drains, gas leak, hot water issues or burst pipes and need an emergency plumber, so we make your problem our priority. Whether you call us early in the morning or late at night, we will get to you quickly and determine the best possible solution. If you would like to know about our availability for one of our non-emergency services, give us a call.
How will you take care of my property? 
At GSM Plumbing, we treat every property as if it were our own. We know that plumbing is a messy job and sometimes it looks untidy. But if we have to make a mess because of the type of job involved, rest assured we will clean it up – leaving your home looking better than before.
We respect your space tremendously and will try to minimise any inconvenience and discomfort by working around your schedule. Just tell us what works best for you and we'll do our best to accommodate your needs. Our commitment is and has always been to offer great customer service to all our clients in Castle Hill, the Hills District and any other part of Sydney.
What should I do if a water pipe bursts in my home?
Don't panic! While that may be your first reaction, it's important to remain calm. Turn off the main water supply to your Castle Hill home to ensure the water flow stops immediately. This means you will only have to deal with water already in the system.
To remove it, you must drain your taps. Turn on the cold taps and let them run. Switch off the water heating system and turn on the cold taps. Also, flush all toilets multiple times. If the water threatens to reach electrical sockets, turn off the electricity supply immediately. Then call the 24 hour emergency plumbers at GSM Plumbing to fix the problem.
What can I expect with GSM Plumbing?
We know how frustrating it is to deal with a plumbing service that is unreliable. Waiting all day for someone who fails to show up is a colossal waste of time. That is why many Castle Hill residents choose to work with GSM Plumbing. We provide a realistic picture of when we can get to you. And when we give you a time, we'll be there.
Not only do we make sure any inspection is thorough, but we will also give you honest feedback about the fixes you need and the ones you don't. Our commitment is to provide the best customer service in the Castle Hill area – making sure you benefit from an experienced and reliable plumbing service that does not compromise on quality and provides honest upfront pricing for every job.
Contact Us for a Quote for Your Plumbing Job in Castle Hill Today