Do You Have Roof Leaks Or Plumbing Issues?
Don't suffer from a leaky tiled roof or metal roof! Our Sydney roof plumbing services are designed to ensure the roof over your head is in proper working condition.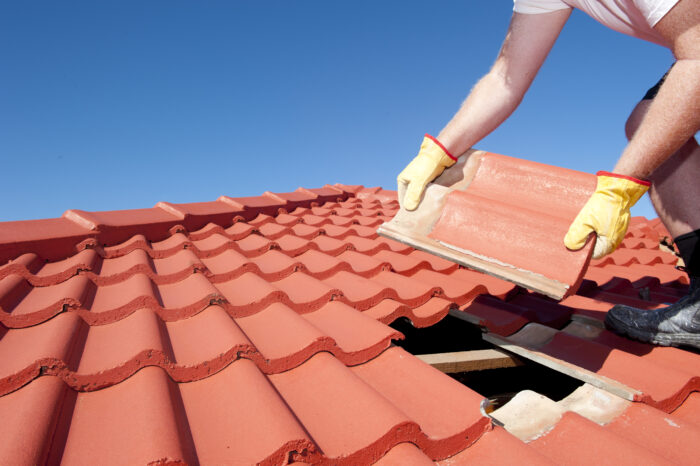 If you have a leaky roof, the time to get roof repair is now to prevent further damage. As experts in leak detection and roof repairs, we will quickly find and fix the problem.
Water from defective or damaged gutters can cause serious structural problems. Our roof plumbers provide regular gutter maintenance, repair and replacement services in Sydney.
You may not be able to see the problem, but we can. Using CCTV drain cameras, our plumbers will quickly determine the cause of your blocked downpipes and remove it.
From the Inner West to the Northern Suburbs to Castle Hill, roofs can get damaged in extreme weather conditions or will wear out over time. If you notice any of the following telltale signs of damage, it's time to call in the Sydney roof professionals:
A broken or full gutter system can hamper its function, leading to gutter leaks and moisture issues that can damage your roof and the structure of your property.
Leaks and Holes in the Roof and Gutters
If your ceiling displays dampness or leaks when it rains, gutter leaks or roofing material holes are among the prime suspects.
Crumbling Between Roof Tiles
Over time, roof tiles get exposed to different weather elements like rain, hail and heavy winds, which can cause them to disintegrate and give way.
Ceiling Stains or Sagging
If your ceiling has sags or has mysterious stains appearing, it's a good sign there's water build up in the insulation above, which means your roof is probably leaking.
Why Choose GSM Plumbing for Your Roof Plumbing Needs?
Our roof plumbers are trained and experienced at providing gutter repairs and roof repairs for residential and commercial properties throughout Sydney whether you're in the North Shore, Northern Beaches or the Hills District. So, why choose us over other plumbers?
25 Years of Industry Experience
We're experienced plumbers with over 25 years in roof repairs, serving the people of the Hills District and surrounding areas. Our local plumbers are reliable and can deliver a variety of plumbing services for your needs.
Working at Heights Qualified Professionals
We are committed to safety in every situation. Our expert residential and commercial plumbers are fully trained and certified to work at heights, making sure nothing is left unattended and assuring you of a great experience.
24/7 Roof Plumbing Service
No matter the time, day or night, our quick response team is on standby 24 hours, to quickly address any roof plumbing emergency in your home or business, whether you have tiled or metal roofing.
Highest Quality Standards
We perform the full range of roof plumbing tasks to the highest standard. Our hard-working team will get the job completed efficiently, giving you complete peace of mind.
Hundreds of Happy Customers
Our reputation is built on trust, experience and customer care. We come highly recommended by happy customers who'll vouch for our quality and reliability for a range of plumbing services.
Upfront Pricing and No Hidden Costs
With GSM plumbing, there are no hidden costs, fees or charges for our roof plumbing services. We offer fixed price quotes, which means you will never receive a surprise bill from us.
Roof Plumbing Sydney Experts for All Types of Roofs
At GSM Plumbing, our knowledgeable roof plumbing experts are trained in tiled roof and metal roof installation, repair and maintenance, making sure you benefit from efficient service no matter what type of roof you have.
Tiled roofs are aesthetically beautiful, long-lasting and available in different styles, but they're also prone to breaking, cracking and moisture penetration.
We can repair leaks and damage to Colorbond roofing and all other types of metal roofs. We can fix plumbing issues such as clogged gutter leaks and deterioration of materials.
We Fix Roof Leaks in All Types of Buildings
Our roof plumbing Sydney experts are experienced in fixing roof leaks, inspections and repairs for all property types in Castle Hill and Greater Sydney, including townhouses, standalone homes and apartments.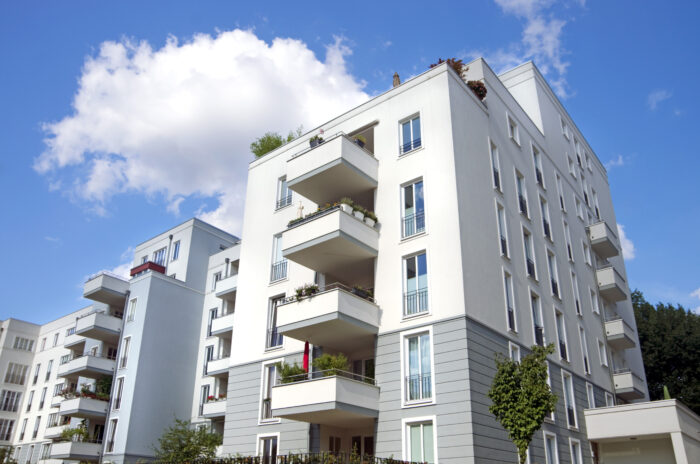 No matter the specifics whether you are in an old or new unit or complex, our plumbers will solve any minor or major roof plumbing issues with your apartment or strata property.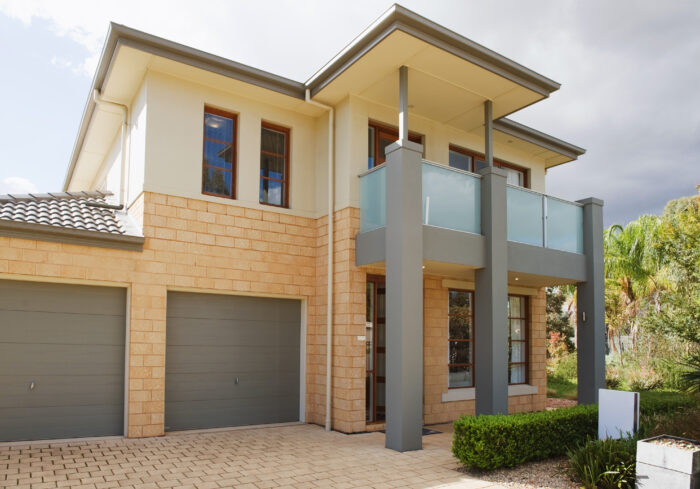 Worn-out roof tiles and sheets are common problems in older stand-alone homes. We can replace tiles and fix all types of roof issues in your home.
Commercial buildings can have complex roofs with multiple awnings and gutters. Our commercial plumbers can help fix leaks for shops, cafes, offices and more.
Defective gutters, eroded mortar joints and poor drainage are just a handful of common terrace home roof plumbing problems we've encountered.
As a trusted Castle Hill plumber, we will keep your duplex dry with a comprehensive range of roof leak repairs and plumbing solutions.
Whether the plumbing installation or repair job is big or small, our licensed plumbers will do a great job on any type of townhouse roof.
What Can You Do to Prevent Roof Damage?
Roof care and maintenance are essential services because your home's roofing bears the brunt of harsh weather conditions in both summer and winter. The only way to do a good job of protecting your roof from damage is to follow some effective strategies
A regular cleaning routine will keep your roof and gutters in great condition and help them last longer, saving you thousands of dollars over time.
Properly maintained gutters prevent water damage, eliminate nesting spots for pests and save you from expensive maintenance down the line.
Regular inspections of your roof and roof flashing will reduce the risk of expensive roof repair by highlighting minor problems before they turn into larger ones.
When Should You Call a Roof Plumber?
Ceiling water damage, cracked tiles, leaking gutters, clogged gutters, sagging roof, mould build-up, blocked drains and sluggish stormwater drainage systems are some of the reasons for calling the professionals for repair works.
Identifying a problem early with a detailed roof plumbing inspection by qualified local plumbers could save you thousands of dollars in roof repairs for your Sydney home further down the line.
For great value service in the North Shore, Inner West, Hills District, Northern Beaches or Northern Suburbs, call us today about our hourly rate service.
Frequently Asked Questions
A roof plumber is a specialist trained to protect roofs from water damage, ensuring that every part of a roof drainage system works perfectly. This involves all related plumbing work, such as gutter cleaning and installation, downpipe installation and repair, and flashing repair among others. They may also cover stormwater plumbing, including rainwater tanks, inspections and repairs. GSM Plumbing is trained and will perform a thorough inspection, making sure we do a good job that takes care of all your roof plumbing needs.
Do all plumbers fix roofs?
Not always. A residential plumber performs different plumbing tasks in your house, including hot water system repairs and clearing blocked drains. Roof repair specialists have different skills and knowledge. They work with downpipes, gutters, rainwater tanks and roof leaks. They also receive additional training to work at heights. GSM Plumbing is licensed and trained in both roof and residential plumbing, so you can rest assured of efficient service for all your plumbing requirements at a good price.
What licences does a roof plumber need?
Our roofing specialists are licensed plumbers in accordance with New South Wales regulations. They're also trained to work at heights and follow safety practices for managing the risks of falls while at work. Our roof plumbers also carry public liability insurance to protect you and your property for any work we conduct. We are committed to providing great service at competitive prices, helping you with roof repair issues like a leaking roof, blocked drains, gutter repairs and more. Whether you choose us or other plumbers, make sure to check that the professional is qualified to do the job.
How do downpipes get blocked?
Downpipe blockages are caused due to a build-up of leaves, moss, twigs and various items carried by the wind. Tiles that have broken off under heavy weather conditions can also clog downpipes and prevent them from directing water away from the gutter. A licensed plumber from GSM Plumbing will inspect the problem thoroughly and provide a solution that is exactly what you need to help maintain the structural integrity of your property. For any roof emergencies requiring urgent attention, call our team on (02) 9199 2170.
Need a Sydney plumber that specialises in roofs? Contact us for a free quote!