Commercial plumbing problems can be a nightmare for businesses in Sydney. Sewage blocks, silent leaks and low water pressure, among other issues, are not only inconvenient for customers and employees; they may also force the temporary closure of your premises and cost you money. Though similar, a commercial plumber provides slightly different services to a domestic plumber and often has different expectations and working relationships with clients.
Commercial plumbing vs residential plumbing
| Commercial Plumbing | Residential Plumbing |
| --- | --- |
| Larger buildings with more occupants: schools, office blocks, strata buildings, shopping centres | Typically single or low-density homes |
| Jobs are often larger due to the complexity of plumbing systems involved | Jobs are often smaller due to lower complexity plumbing systems in single dwelling homes |
| More preventative maintenance to stop problems from occurring in the first place and avoid business interruption | Frequently reactive, after failures like blocked toilets, burst pipes or broken taps occur |
| Variety of mandatory maintenance/inspections for plumbing systems in commercial buildings | Limited or no regular plumbing maintenance required |
Plumbers aren't created equal, an experienced commercial plumber will have the right knowledge and experience for plumbing jobs in commercial buildings.
What does a commercial plumber do?
Commercial plumbers are specialist plumbers who maintain, repair and install plumbing systems in commercial establishments such as retail outlets, schools, universities, hospitals, restaurants, warehouses, manufacturing plants and care homes.
Commercial plumbers must be able to follow building plans and designs and typically work on much larger and more complex plumbing systems than a residential plumber, encompassing water heating systems, boilers, fire sprinklers and more. While a residential plumber will work on one, two or three stories, a commercial plumber may have to contend with multiple stories such as those of hotels and office buildings.
A commercial plumber may also design commercial plumbing infrastructures, including boiler systems, pipework, and waste sewage systems.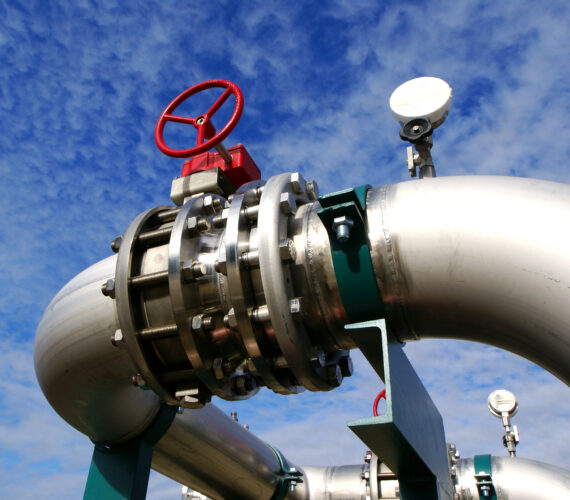 What is the difference between commercial and residential plumbing?
Among the key differences are:
Size and complexity
The most obvious difference is the size and complexity of the work, which increases in commercial plumbing due to the scale of most commercial premises such as shopping centres, hospitality suites and office complexes. They comprise numerous floors with a multitude of interconnected pipes and different plumbing systems.
Contributing to the complexity is the number of users. Since more people are coming in and out of commercial properties every day, demand and usage are higher, so there is a greater chance of fixtures, pipes and appliances getting worn out.
Specialist tools
All plumbers rely on specialist tools such as pipe wrenches, toilet augers, sink snakes and plungers. However, commercial jobs are larger in scale and require a different set of tools. They include tile saws, generators, industrial wet and dry vacuum cleaners and large drain cleaners.
Variety of problems
Residential plumbers tend to come across variations of the same sort of fundamental issues, while commercial plumbers face a wider variety of plumbing problems.
Working hours
Except for emergencies, most residential plumbers keep regular Australian working hours of 9 am to 5 pm. However, commercial plumbers often work outside these hours because premises managers prefer to schedule repairs and maintenance outside of the typical working day to minimise disruption.
Working with others
Residential plumbers tend to work independently or with a colleague, while commercial plumbers often need to coordinate with engineers, tilers, project managers, strata managers, architects and construction managers.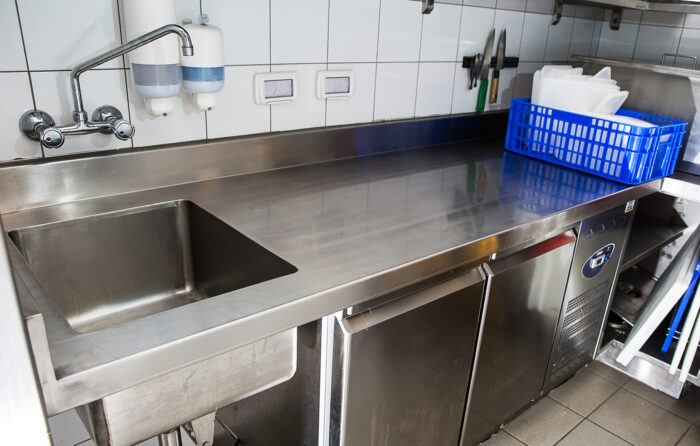 The Basics of Commercial Plumbing
From hotels, schools and government buildings to shopping centres, commercial offices and strata managed units, commercial plumbers serve all sizes and types of commercial locations. They keep businesses running smoothly with expert and long-lasting commercial plumbing maintenance and strata plumbing services that include but are not limited to:
24/7 emergency call-out services
Water pressure problems
Thermostatic mixing valve inspection and testing
Hot water system maintenance
Fire sprinkler system construction
Blocked drain clearing
Grease trap cleaning
Burst pipes and water leaks
Water back-up
Gas repairs and installations
Sewer and stack replacement insurance work
Scheduled preventive maintenance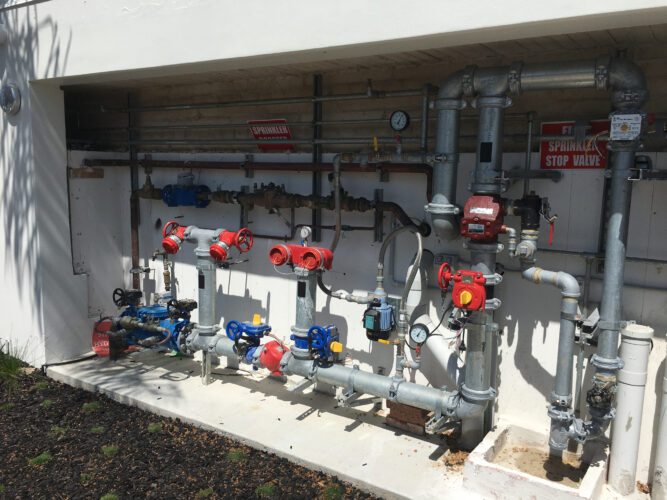 How to identify a reliable commercial plumber
There are many commercial plumbers in Sydney, so how can you decide which one to engage? Here are a few pointers.
Choose a plumber with commercial experience
Commercial systems are more complex and extensive than residential plumbing. A residential plumbing company that fixes domestic leaks and installs bathrooms isn't going to have the knowledge, experience or equipment. Experience is the difference between a job done well and on time and a job done poorly.
Choose commercial plumbers with proven track records
Pay attention to previous plumbing projects similar to yours and ask for references. As you read them, bear in mind the following questions: was the project completed on time and budget? How were unexpected challenges handled? Also, research online to see what others are saying about commercial plumbers in Sydney. Check their Google rating and social media accounts.
Choose commercial plumbers that stand by their work
Any reputable commercial plumber should be licensed, bonded and insured, confident in their work quality and able to provide warranties for parts and labour. Check if your plumber is licenced by searching the MyServiceNSW Register, an online resource providing licence records from current and historical databases so you can be sure your plumber is qualified for the work you want done. Commercial plumbers should also provide a Certificate of Compliance (CoC) after every job while adhering strictly to the standards in the Plumbing Code of Australia.
When it comes to commercial plumbing in Sydney, the key benefits of engaging GSM Plumbing are:
We have more than 25 years' experience in providing high-quality commercial plumbing services to Sydney businesses.
We are available 24/7 to provide comprehensive plumbing support to your business.
Through service level contracts, we perform inspections and diagnostics, spotting issues before they become expensive problems.
We're fully licensed and insured, giving you peace of mind.
We respond quickly to your calls.
We're a single point of contact for all plumbing issues.
We're here to help. Call GSM Plumbing
When it comes to your business, our highly qualified plumbers have you covered. We have all the tools, resources and know-how to solve any problem.
Get in touch today to see how we can help you with your commercial plumbing requirements.